Crafted wacthes since 1981
DeChavel Watches was launched in Switzerland with a heritage of providing timepieces for Royals and exclusive clients around the world. An exclusive brand with only a few owners dotted around the world. In 1982, the waiting list for a Royal Collection, Dechavel watch was 18 months. Each year, one premium design is released with a limited edition.

PRODUCT ADVANTAGE
DeChavel Watches have been producing high quality watches privately by demand for over 36 years..

Quality Control
Each of Dechavel watches gateway has passed strict inspection. Each watch has QC check For more than 5 times. The testing usually includes purposely breaking and damaging to ensure the quality of the watch is high..

Returns & Exchange
We check the quality of any item strictly before processing, however if in the unlikely event due to quality issue we are happy to refund any purchase within 7 working days from your receipt of your order. The returned item must be unused, unwashed, and undamaged.Items bought on sale are non-refundable.
Customer Review
I bought the Royal Champion by DeChavel for my husband and it was the perfect birthday gift
Louise Fernando
DeCahvel watches is a favourite amongst many celebrities, VIP's, and luxury consumers because owning the watch is great value but gaining access to all the events sponsored by DeChavel watches as a VIP customer also adds an additional touch that many other luxury watch brands sometimes lack
Steven Carrigan
Celebrity Agent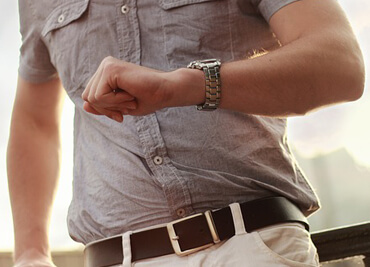 I have always had my watches made by DeChavel and i am excited to own the limited edition Royal Champion. It's high quality and stands out from any other mass produced luxury watch brand
Andrew Ballafonte
Golf Expert