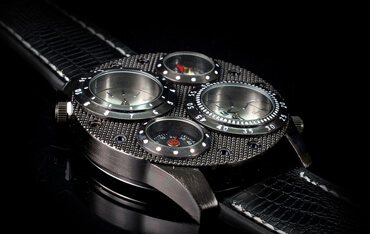 Today, (22nd of June 2017), Zurich, Switzerland. House of DeChavel is proud to confirm sponsorship with the 2017 International Fashion Awards. The luxury watchmaker from Switzerland has signed a 1 year deal as headline sponsor for the event. The inaugural , International Fashion Awards takes place in December and celebrates the best in fashion from around the world. Over 1750 designers , 886 models and 270 media from around the world will be taking part in the glamorous awards ceremony.
DeChavel Watches was launched in Switzerland in 1982 with a heritage of providing timepieces for Royals and exclusive clients around the world. An exclusive brand with only selected owners dotted around the world. In 1982, the waiting list for a Royal Collection, Dechavel watch was 18 months.
The 2007 DeCahvel Royal Collection design which is now on available for  £25,000.
DeChavel has also been announced as official Headline sponsor for this year's International Fashion Awards 2017.
For more information on DeChavel:
Contact:
Simon Krosen
simon@dechavelwatches.com
Laura Kiplinsky
laura@dechavelwatches.com
To purchase the Royal Champion by Dechavel Watches. Click here